English · Portuguese · Spanish
Claudia Gonzales Moreno is a dedicated and committed licensed real estate agent who consistently goes above and beyond her clients. Claudia's energy and precise knowledge of the area and the business make her the ideal choice to help you with all your real estate needs.

Claudia grew up in Brazil, where she graduated in Journalism from St. Judas Tadeu University. Shortly after that, she became a news reporter for one of the country's most prominent economic newspapers, which allowed her to meet and tell different personalities and companies' stories.

In 2013, she moved to the United States and worked in the real estate field, helping companies find and market to possible clients looking to sell or buy in Miami. This knowledge became her passion. Claudia's work is based on a relationship of mutual trust, business intelligence, and the search for the best opportunities for those who want to buy or sell a property in this large and fascinating city.

Her understanding of Communication, Marketing, and Public Relations help her every day in her Real Estate Profession. She knows what it takes to get the job done. She is multilingual, being fluent in Portuguese (native), English, and Spanish.

Imagine someone crazy about what they do. This is Claudia Gonzales Moreno. She chooses to be an agent. That's why she managed to go far beyond the concept of three bedrooms, two bathrooms, and so on. She wants to know in-depth each property that a client is selling or is interested in buying. And immerse herself in the history of each person who comes to her to buy and sell a home. That's because she knows the business goes far beyond buying and selling negotiations. She works with heritage, personal stories, quality of life, opportunities, comfort, new beginnings, and investments.

She is knowledgeable in the real estate industry's various aspects, with a vast amount of experience in commercial real estate sales and the residential marketplace. Claudia will be there from the beginning to the end, ensuring the complete satisfaction of your new investment.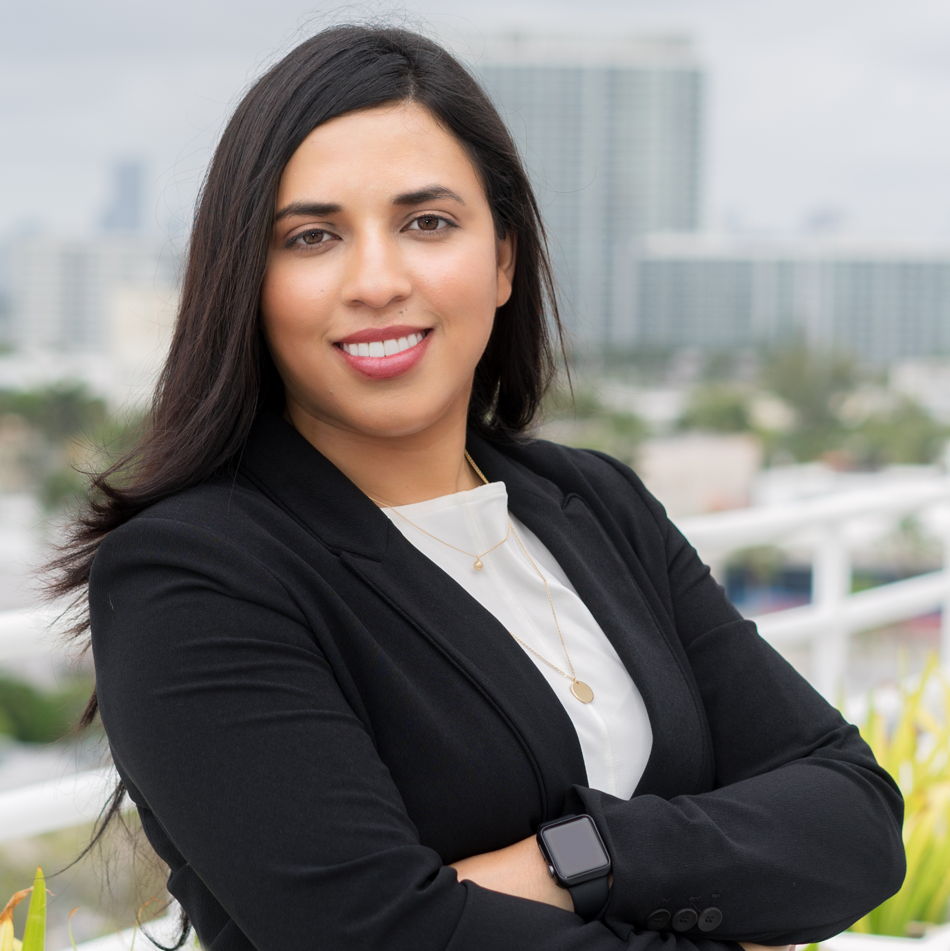 2 beds · 2 baths · 960 ft²
A11480909
The Alexander Condo, Unit 614
5225 Collins Ave, Miami Beach FL, 33140